HiTops' Teen Council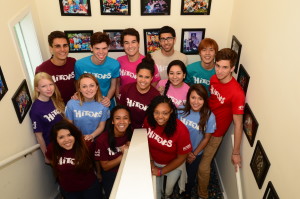 HiTops Teen Council is a group of 20 high school seniors who undergo extensive training to become effective peer sexual health educators in their school and community. Students selected for Teen Council receive over 150 hours of community service and leadership training in comprehensive sexuality education, presentation skills, group facilitation, communication and negotiation skills, and using interactive educational techniques.
---
Hot News: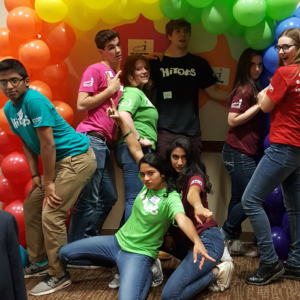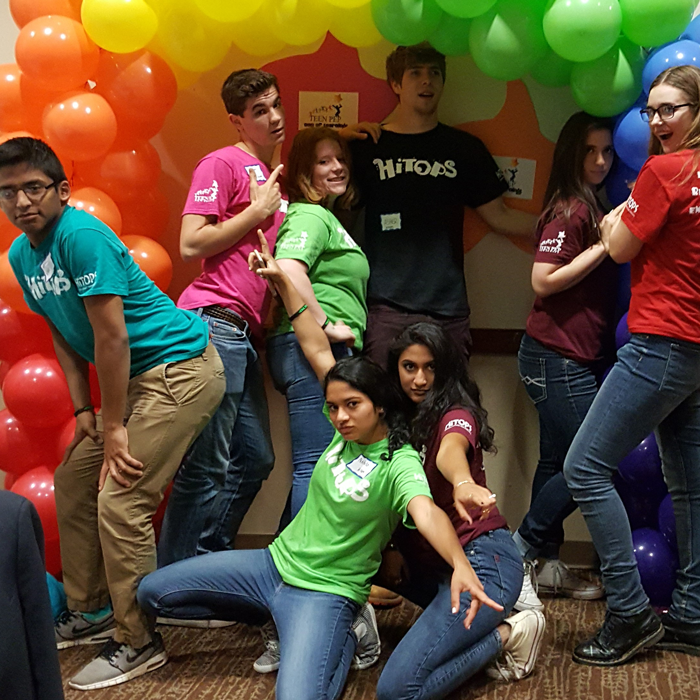 Interested in becoming a member of the HiTOPS Teen Council?
Are you currently a Junior (rising Senior) in high school?
Are you able to get yourself to HiTOPS in Princeton to participate regularly?
If you answered YES to all of these, CLICK HERE to tell us about yourself and let us know you're interested.
---
Teen Council is part of a larger network of peer education programs called Teen Prevention Education Program (Teen PEP). Teen PEP is a collaboration between HiTops, New Jersey Department of Health, and the Center for Supportive Schools. For more information about teen PEP, please visit www.teenpep.org.
How Teen Council Works
Throughout the year, Teen Council conducts workshops in middle schools, high schools, community-based organizations, and juvenile detention centers throughout the state of New Jersey. Our goals are to equip teens with the knowledge and skills, attitudes, and behaviors to prevent unintended pregnancies, STIs and HIV. In addition, the Teen Council aims to promote respect and good communication among teens, reduce incidents of teen dating violence and sexual assault, and combat homophobia.
Workshop topics include:
Let's Wait Awhile: Postponing Sexual Involvement
Later, Baby: Pregnancy Prevention
Break the Silence: HIV/AIDS Prevention
Don't Pass It On: Sexually Transmitted Infections Prevention
Bridges of Respect: Homophobia Reduction
Talk to Me: Parent-Teen Communication
Break the Cycle: Dating Violence Prevention
Power Play: Sexual Assault Prevention
Sex on the Rocks: Alcohol, Other Drugs and Sexual Decision Making
Workshops
Participation in HiTops Teen Council requires a commitment of time, dedication and responsibility. Students who participate in Teen Council are role models in a position of leadership and we ask them to conduct themselves accordingly. In addition, the time commitments include the following:
Three-day camp summer retreat in August
Five half-days of intensive instruction in August
An overnight mid-year retreat in winter January/February
Weekly, 3-hour training sessions every Tuesday evening from September-June
Performing scheduled workshops several times per month
What People Say about their Teen Council experience
Members of past years' Teen Councils consistently cite the HiTops experiences as among the most important in their lives. Teaching one's peers helps build self-esteem and confidence in a way that is often transforming.
Putting the HiTops experience into words is no easy task. This is truly the most amazing group I have ever been a part of. I am so proud of all we have accomplished. I feel that besides becoming educated on a number of sexuality issues, I have grown as a person. I can see the effects of HiTops in my everyday interactions with peers. Most importantly HiTops has given me a vision of what I would like to do for the rest of my life. I will continue to be involved in sexuality education throughout college and in the years that follow. HiTops has shown me that I have the ability to make a difference. – former Teen Council member
Selection Process
For interested high school junions, the peer educator selection process begins in late winter (February) with applications, followed by a group interview, as well as individual interviews in March. Selection is completed by early spring (April).
HiTops is currently accepting applications for the Teen Council for the 2016-2017 school year. This group of high school seniors are trained to be health educators that educate students at the middle school and high school levels throughout New Jersey. Workshops conducted by Teen Council cover many difficult issues that teens face today.
If you are interested in joining HiTops Teen Council, please review and complete this application and return it no later than Friday, March 4th, 2016. Applications can be mailed or dropped off at HiTops , 21 Wiggins Street, Princeton, NJ 08540. Please contact HiTops for more information regarding Teen Council.