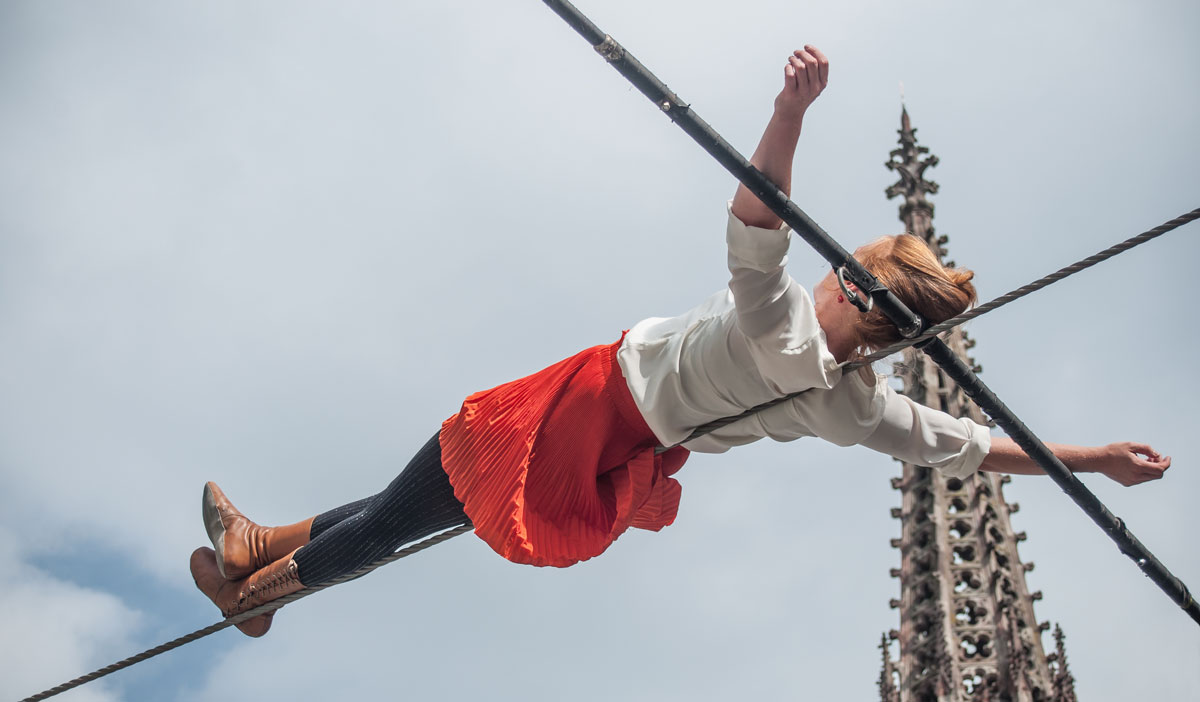 Most of my life, I walked a precarious tightrope. I am a person of faith. I am also transgender.
Growing up, reflecting the beliefs of my community, I believed my faith and being LGBT were completely incompatible. Suppressing being transgender to embrace my faith exclusively, I experienced emotional pain. By denying my faith, I experienced shame.
People are shocked with they hear 40% of homeless kids are LGBT, when only 5% of the general population would identify as such, suggesting a large percentage of homeless kids are homeless simply because they are LGBT. While not universal, such rejection is often rooted in religious and cultural tradition, as it was for me.
Faith and spirituality are integral to the human experience… my experience. Faith is a source of comfort, inspiration, and hope. Also common to each of us is our gender and sexuality. Yet high on the tightrope, the conflict between my faith, which had become an obligation, and and being transgender left me cruelly teetering on a personal Sophie's Choice.
I was attending seminary when I realized that if I was going to preserve my physical and spiritual health, I needed to transition to the person I had always known but fought to suppress. The rope had grown too thin to sustain. Tragically, a decision that was intended bring unity and integrity to my personal and spiritual existence, was quickly met with abject rejection by close family members, friends, and most of my historical and existing faith communities, including the seminary I was attending.
It's been a long hard road. I've made peace with my past experiences, found new communities and friends, and most importantly resolved to take a stand and make a difference. No child should be made to believe that their faith is incompatible with who they are – many lives are at stake.  I chose to model half the solution rather than half the debate.
Theological debate does not change minds. I learned early on that I could win the debate, but nothing would change.
My journey led me to HiTOPS, a nonprofit leader in adolescent sexual health, as they were hearing from numerous faith leaders about kids and families struggling for the same reconciliation I experienced. Fate brought us together, and after a year of planning and discussing ideas about how we could make a difference for the next generation of LGBT youth of faith, we created what is simply called the Faith Initiative.
The Faith Initiative starts with the premise that both family and community acceptance are critical. Easy would be dividing the host of faith traditions, congregations and communities into categories of those who accept and those who do not. However, we are all better served by starting with something we have in common – the shared narrative and tradition of stories.
Sacred texts in all faiths narrate the lives, experiences, emotions, failures, hopes, families, and actions of people in diverse circumstances across the ages. We see ourselves in stories and our connection to them is considerably more powerful than any academic debate.
The Faith Initiative will facilitate a community dialog so that LGBTQ+ youth and their families can constructively share their experiences with faith communities. We seek to create opportunities for an authentic exchange between interfaith entities, the LGBTQ community and the community at large around the intersection of spirituality, family relations, and our institutions. Rather than presume we can speak for our youth and decide for them what they need, which is the same mechanism of rejection, we will:
collect and document narratives of LGBT youth and their families about their personal faith journeys and relationships with family, organized religion, and identify areas of concern and what has worked.
convene an interfaith advisory council to consider emerging themes, identify needs and recommend best practices for faith communities and families.
After a lifetime of struggling, my own healing occurred when I finally realized being transgender and committed to my faith were not only compatible, but how it was meant to be. We hope that by listening, sharing and understanding we will begin to shape a world where "meant to be" simply "is".
CLICK HERE TO HELP MAKE A DIFFERENCE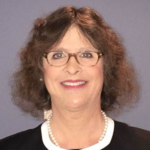 Susan Baker is clinical scientist and diversity champion, an active member of Christ Congregation in Princeton, an alumnus of Oriented to Love, a passionate LGBTQ youth & family faith advocate, and a volunteer and youth mentor with HiTOPS.  Susan loves cycling, eating at diners, delis, BBQ joints, and dives, music, and getting to know people over coffee.  Susan recent wrote an article commemorating the Transgender Day of Remembrance. Susan can be reached at blueseeyore@gmail.com