Mission
HiTops is a health education and advocacy organization dedicated to ensuring every adolescent safe passage to adulthood by providing comprehensive sexuality education and promoting healthy relationships and supportive connections.

We Believe
Every person has the right to factual information about their health and relationships, especially adolescents.
Nearly 30 years ago, at the height of the HIV/AIDS crisis and a time with unacceptable teen pregnancy rates, a small group of visionary nurse practitioners and community volunteers set out to make a difference by creating groundbreaking youth-focused interventions. When youth receive medically accurate and age-appropriate information, they are most likely to make healthy and good decisions… a  positive impact that lasts a lifetime.
Every young person should feel connected and safe.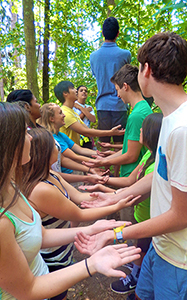 Adolescents are, by design, an exploratory work in progress. Both consciously and unconsciously, they are in a process that is forming their sense of identity and relationship with the external world. Without an alternative, young people can engage in risky behaviors that could have negative and far reaching implications.
What will make a difference is teaching and training adults and youth alike, to learn "protective factors" and skills that help adolescents develop habits of making decisions that support their health and future goals.
● Safe Dates
● Postponing Sexual Involvement
● HIV Prevention
● Pregnancy Prevention
● Puberty
● Body Image
● Bullying
● Cyber Bullying
● Homophobia Reduction
● Appreciating Differences
● Sexual Harassment
● Healthy Relationships